Solidity Developer
Senior Solidity Developer 
Pay: up to $700 per day 
Job Description: Looking for 5x Full Time Permanent Smart Contract Developers 
Technical Documents:
https://docs.google.com/document/u/0/d/1UhCh9un4rIHCiYUi1dZ5ChA26PRJ6EOtt9oSJG-n4uM/mobilebasic
https://docs.google.com/document/u/0/d/1PkUd-hC4CoSTPgn9r94jmZVhjPm-EVZR4RmzgliXNiQ/mobilebasic
Company: TapiocaDAO (Incubated by Ferrum Network https://ferrum.network/) 
About TapiocaDAO 
- Tapioca are a start-up incubated by Ferrum Network, extremely well capitalised, raising close to $1M, looking to build a sustainable protocol, in the near future building out features, products and across chains. 
- TapiocaDAO is a Layer 2 lending and borrowing platform based on Abracadabra/Sushiswap Kashi, as well as taking advantage of original ideas and building on top of successful mechanisms in other DeFi projects (such as Curve's time-based staking) in DeFi. 
Such an amazing company to be a part of, massively ahead of the curve, no ego and have some incredible talent already on board.
Apply
Your application has been successfully submitted.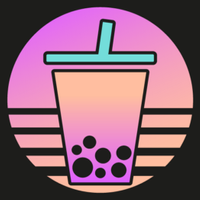 https://tapiocadao.com